We have received a warm welcome from the precious children at Agape Children's Village! We have had a late-arrival Mama-Grace-style dinner and are settling into our rooms. Tomorrow we will enjoy worship at Agape Church. We are excited to spend time with the children here at the orphanage as well as 20 of our scholarship students who will arrive to visit for the afternoon. More wifi is available so we hope to send the many stories that have touched our hearts.
Sunday:
When you wake up with 42 children surrounding you, life is good!! Sunday morning was  such a blessing worshipping at Agape Church. It is a short walk uphill past the pineapple plants. Shaggy from the children's village sang a duet with Martin! Beautiful!
The Team has promised to blog tonight and tomorrow but until then I will update and send pictures for the Gallery. Each team member is so gifted in the area of children and they just can't stop talking, holding, playing and encouraging!!
After lunch we had a wonderful time with 23 of our scholarship students who were bused from secondary boarding schools to visit us at Agape Children's Village. We talked about their interests and future and they continued thanking us for Embrace Uganda support, enabling them to get an education. We gave them each a new book bag and some toiletries. They were grateful. Each day continues to be filled with stories…Ugandan experiences we will not forget.
Filling up hand-sewn bags for the children at Agape. They are going to be so excited!!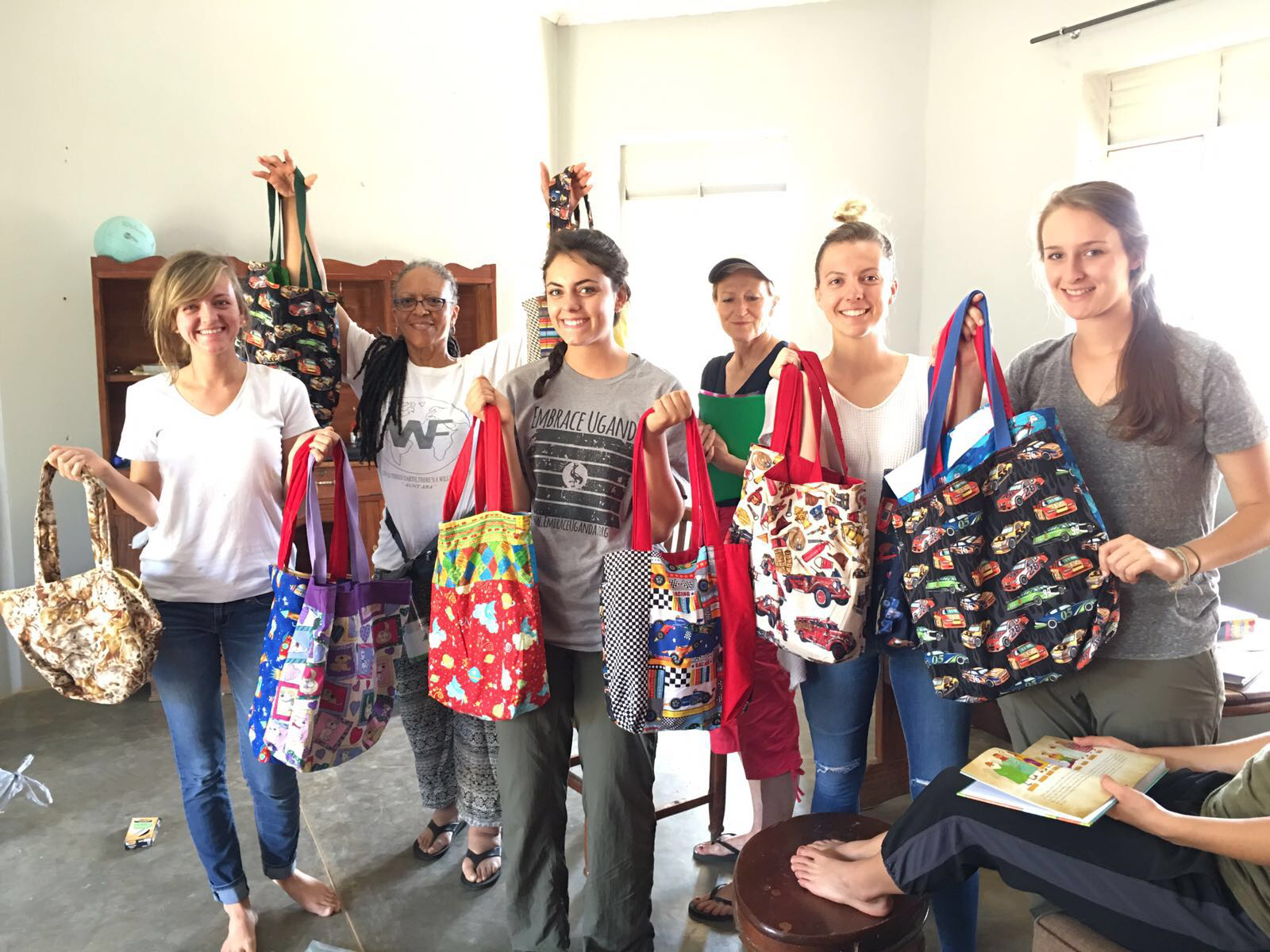 Thank you WF Baptist Church quilters for the wonderful children's bags! We're filling with school supplies, toiletries, and a toy!
Mama Dot