Kaihura Laundry (by Rebecca Kinney)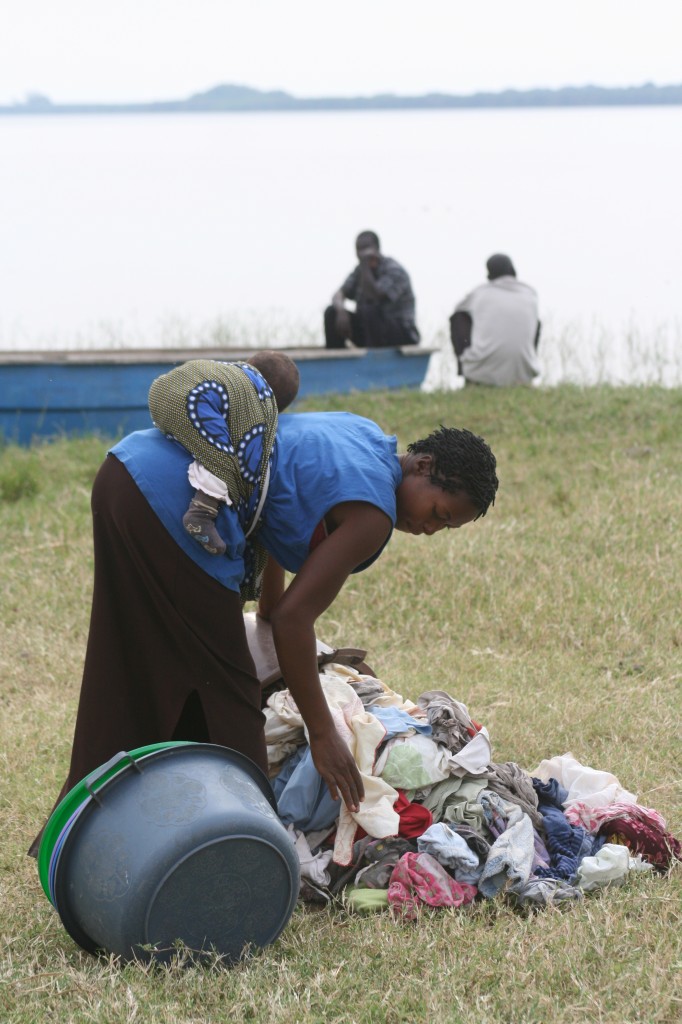 While staying at Dorcas it was often the simple daily tasks and chores the girls would complete that would make me really think to myself how much I take for granted in my everyday life. Upon returning to the US I was reminded of my 1st African laundry day. After recovering from my jet lag I woke up to find that my mom had so generously washed and folded all my clothes and left them in a basket in my room. Kind of like what the girls at Dorcas do when they offer to wash your clothes … with the exception of an actual washing machine of course.
Our first laundry day in Uganda quickly became known as the "express wash" because we skipped a few of the steps typically required to properly wash clothes. Hannah and I said from the beginning that we were going to attempt to wash our own clothes at least once. (Silly first timers!) After hiding our clothes in a bag behind our bunk beds so the girls wouldn't take and wash them for us we eventually made our way down to the well with our basins, soap, and some back up help "just in case". I have to admit it is way harder than it looks. Four basins full of water, one for scrubbing stains out, one for soaping, one for rinsing, and one for a final rinse … at least I think that's how it goes. My hands and fingers were already hurting after about shirt number three. After the girls finished laughing at us crazy "muzungos" and our express 3 basin technique, I was kicked out of my position at the rinsing basin. According to Joyce I wasn't doing it properly. She easily did twice the amount of work I had done in half the time.
I know the next time my laundry basket begins over flowing and I have to drag myself a few steps to the garage to wash my clothes I will think twice about how much I hate washing clothes. Heaven forbid throwing them in the dryer and folding them. I will think of the Dorcas girls making the trek down to the well with their clothes, soap, and basins in hand. I can't even begin to describe how hard those girls work every day and can't thank them enough for all the help and generosity they showed each and every one of us during our stay with them. I love and miss them all dearly and can't wait to see their smiling faces again soon!
Rebecca Kinney
One Response to Kaihura Laundry (by Rebecca Kinney)